Selasa, 30 Oktober 2012
1. Windows Vista
(Skip to step 2 if you are using Windows XP)
Download and install the version
Click Here !
__1.1.
Download JL_Cmder
Click Here !

(
NON-INSTALLER)
__1.2.
Extract contents
__1.3.
Download MY version
__1.4.
Replace CHOICE.COM with the my version of the file.
__1.5.
Rename my version extension to CHOICE.COM (thanks minigts for the catch!)
__1.6.
Right click JL_Cmder.cmd and choose properties
__1.7.
Click compatibility tab and check Run this program in compatibility mode for: Windows XP (Service Pack 2)
__1.8.
Click OK
__1.9.
Continue to step 3
2. Windows XP
(SP2/SP3)
__2.1
Download JL_Cmder
Click Here !
(INSTALLER)
__2.2
unzip the file
__2.3
Install to the Computer
__2.4
Continue to step 3
3.

Backup

BlackBerry using DM
Use Desktop Manager (DM) to backup your BlackBerry device.
Download DM :
Click Here !
Open the DM, click Backup&Restore, click Backup, then give it the save names. The Backup files must be .ipd extension.
4. Remove Vendor.xml
The vendor.xml file can be located by going to
C:\program files\common files\research in motion\apploader
5. Wipe BlackBerry
__5.1.
Make sure the DM is closed and plug in BB to computer via USB
__5.2.
Go to the JL_Cmder on your computer and double click it to start. Now, this may take a few tries to connect, so keep trying until it does.
__5.3.
On the first screen, Press any key to continue.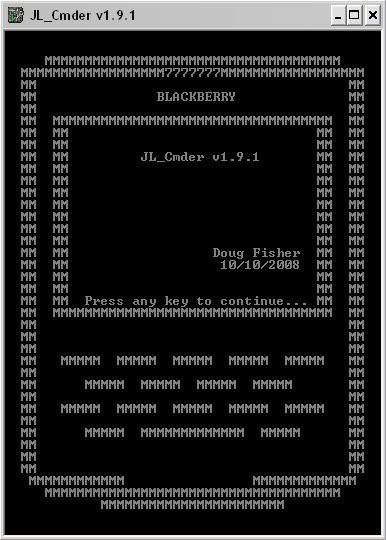 __5.4.
If your device uses a password, press "Y" and enter it now. If not, press "N"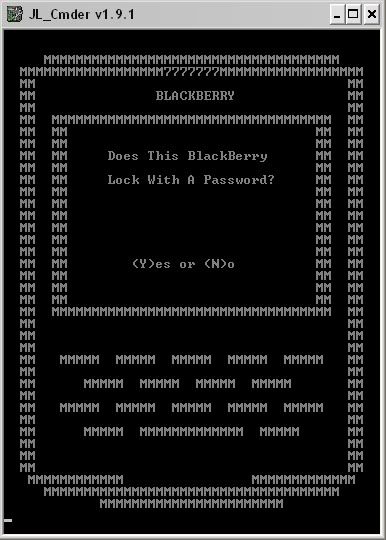 __5.5.
Press 4 to initiate the WIPE
__5.5.
Press "Y" to continue
__5.6.
Now type "blackberry" to continue
__5.7.
Now you will see a white screen with a
'507′ Error
. Don't worry, this is what you want! You are now ready to install the OS. 6. Install the New OS
Open the DM. Select Apploader and step your way to the finish. After the OS is installed, it will take anywhere from 15 to 30 minutes to reboot the device.
DO NOT UNPLUG THE DEVICE UNTIL THE APPLOADER SCREEN SAYS "THE LOADING OPERATION WAS SUCCESSFUL!!"
7. Restore BlackBerry
Almost done. Now, with the DM still open go to the Main page and Select "Backup & Restore" and restore from the backup that was made before wiping.
That's it!
Make sure you follow the instructions, and you shouldn't have a problem. I hope this helps.
Silahkan Gunakan Facebook Comment, Jika Anda Tidak Memiliki Url Blog!
Like Facebook ya! Follow Twitter mu by Invader's , Ingin ingin menerima posting terbarunya? TWITTER?
<!-local time clock widget - html code - localtimes.info -->

Jakarta
<!-end of code-->!-end>!-local>